2005
V Skishow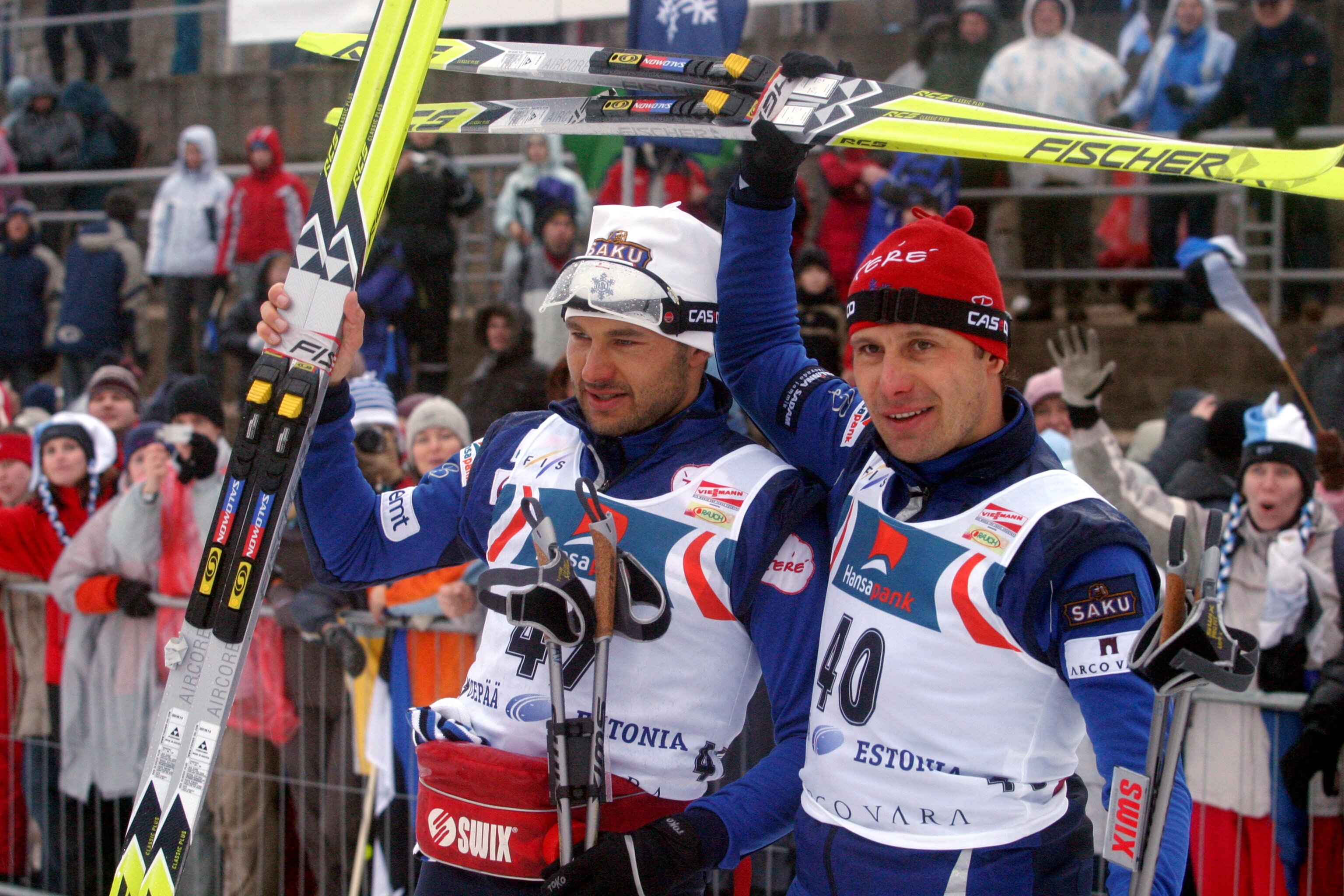 Sometimes the realization or failure of our plans becomes clear only when everything is done – that is what happened in the fifth World Cup skiing performance in Tehvandi. Because of the heavy aggression of weather conditions, even two days following one another could not be compared. Sometimes, in extreme cases, the situation gets out of hand in just a few hours, as it did in Nuustaku this time.
The Saturday´s shorter classic-style trail was good for the top skiiers of the world in every way, since regardless of the water coming from both, above and below, the basals of articifial snow held fine. As the organizing team also managed the first day as well as always, it seemed that everyone was already troubled by a different worry – what about Sunday? Everybody saw and knew that Alar Arukuusk, the main organizer of the World Cup, constantly received different weather forecasts, all of them showing clear signs of danger. However, only a real professional can see the true extent of such dangers. So that when Mati Raidma, chief of the Estonian Rescue Board also acting as a member of the World Cup council, took a look at the Tehvandi campus on Saturday, he doubted the excistance of all of that on Sunday morning. Information he received clamed ruthlessly the same thing over and over again – Estonia will be hit by an unseen storm in just a few hours. But how shall it act in the Otepää upland was a question even that much experienced man could not answer. As well as whether it would be possible to guarantee necessary conditions for an international skiing competition in such poor conditions…
But let´s return to Saturday for a moment, when the weather allowed to ski and Marit Björgen and Andrus Veerpalu took what was theirs. Marit raced powerfully and already on the first rise it was clear that she will find no strong competitor to stop her this time, either. Kristina didn´t get the best ski wax and her defeat was dragged to nearly a minute on this difficult trail.
On the male side, a crowd-maddening trio of Veerpalu – Estil – Mae ruled the podium this time and Andrus even made history by taking the first World Cup victory Estonans have won at home. So that president Rüütel, known for his frequent visits to sportsfields, had an opportunity to see a thoroughly elevating world-class race.
But now to the conditions that showed first ominous signs with its strengthening gusts of wind right after honoring the winners and turned extremely bad by the nightfall. An increasing gale blowed across the Tehvandi stadium and although it seemed to have turned into a bit more favorable direction, it was only a moment taken by this storming air to find a way between the hills and woods of Otepää.
The tempest of night and heavy rain broke down some trees by the trail and covered it with branches and trash. It was clear by the jury´s meeting in the early morning that going on with the competition would be too risky for everyone. And what is sport compared to much more earthly worries attacking people in Estonia and other parts of Europe.
It´s a pity that a sprint competition had to suffer again. Anti Saarepuu´s dissappointed face when coming down of Tehvandi stairs, skibag on his shoulder, is still in front of our eyes. But dissapointment was soon replaced by worry – how have people managed the unseen tempest elsewhere…
And so the big competition course was left for the January storm to ravage… and the World Cup stage remained unfinished.
Author: Kaarel Zilmer
Photo: Scanpix