2006
VI Skishow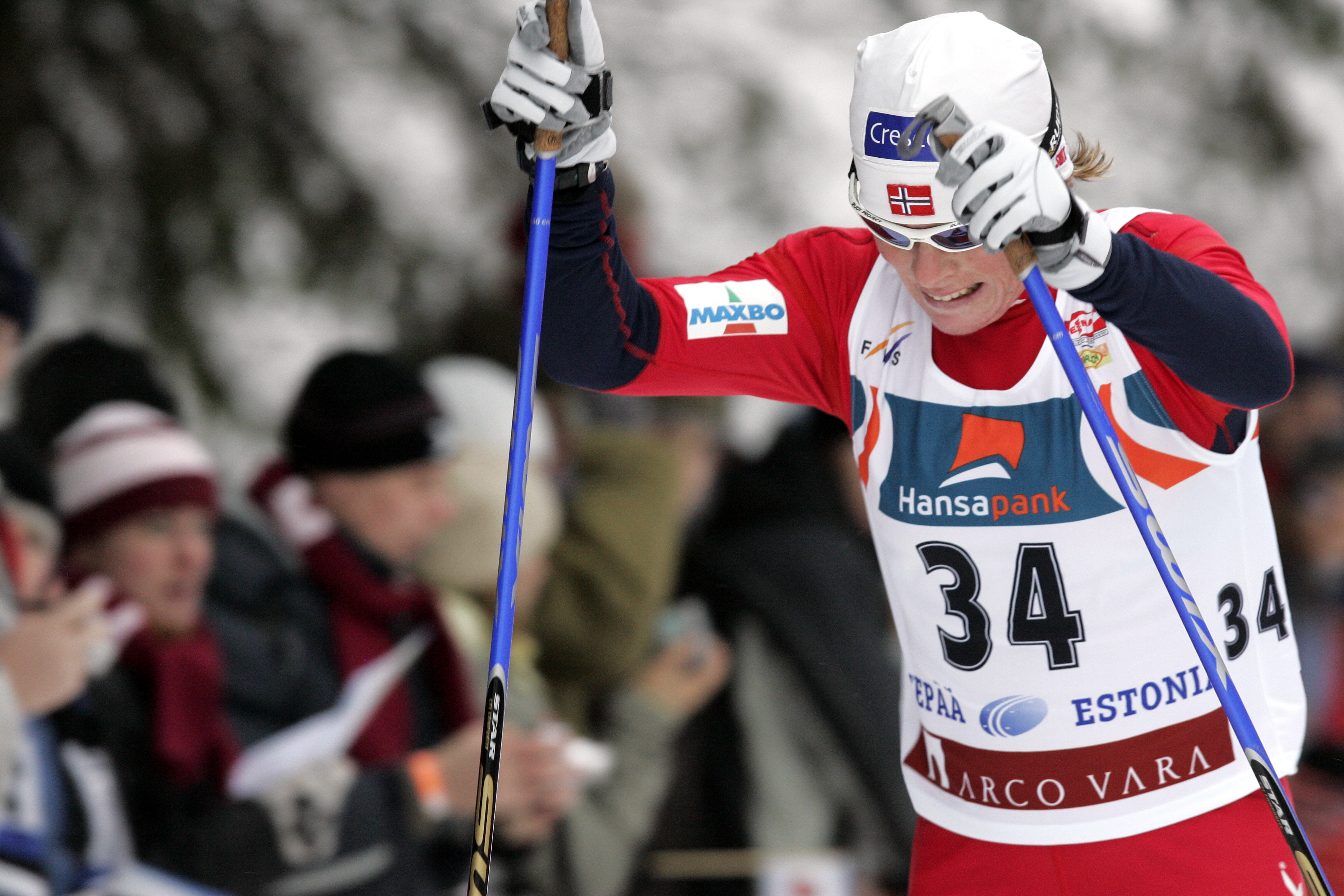 Although it was already a sixth time to compete in Otepää, the World Cup competition had something to offer this time, as well – a whole new atmosphere. While the individual classical distance was skiied a day earlier, the best part – sprint in Otepää style – was performed no sooner than Sunday. And it was worth waiting for, seeing and enjoying, most probably becoming the high point of the stage.
But let´s return to the first day for a moment. As it could be expected, the individual distances of many skiiers showed – at maximum – signs of modestness or, to say it more correctly, of a mediocre shape. It is clear that on the way of moulding the champions for the Olympic Games in Torino, Otepää was merely one stop in which someone had to win but no tears were shed on lost seconds. Although some swear words were blurted out under the influence of first emotions, everyone made conclusions in their mind and recognized their results as an indicator of their condition one month before the Olympics. Month-long periods before important contests vary greatly among different countries. While the great skiing countries (Norway, Russia) decided to have a test competition among team members even on a difficult landscape of the Otepää classic trail, Estonian representative team talked about the final goals again – first about the February 17 and then Torino as the best chance for our classic-style men. Kristina was testing Norwegians and they were testing her. And as it turned out, a good ski could give a chance to surprise spectactors to even the oldest among stars – this time, Hilde Pedersen. Being better or weaker by 0.2 seconds is such a minute difference that the only defeat with a closest margin coming to mind is the onetime 0.01 second loss of the Olympic gold by legendary Juha Mieto to Thomas Wassberg. A tight competition like that only adds beauty to it, even more because the sovereign of the last year, Marit Björgen, had to observe everything from only a third place. But to sum up, both, male and female races confirmed that there is less room in the top and the dropouts from the final struggle are yet to be decided in Torino.
But allow us to return to sprint from this state of contentment. It can be said right away that Tehvandi with its sprint-trail offered a good battle-field for the best fighters in the world who didn´t hold themselves back. The Swedes´ outstanding sprint-work was crowned by victories. The whole tactical arsenal together with power, speed and stamina were brought in front of the large crowd of onlookers and fans enchained to a TV-set on the opening show of sprint in Otepää´s World Cup competition. In addition to that, Germans had their own cameras set up by the first rise where the comments of Johan Behle were complemented by a TV-transfer by the trail where everyone could keep track of the competition. Smart solution of the sprinting trail worked perfectly, spectactors were hooting and the emergence of capabilities of Björn Lind start after start could be seen without leaving a spot.
Just like everything can´t be described when talking about a good theatrical performance or, let´s say, acting of Aarne Üksküla, it can not be done when watching Lind, also. Perfection represented by Otepää´s sprint winner Lind and our classic-style professional Andrus can´t be measured in any way. It simply is like it is – perfect…
The beautiful course of this sprintstory pleases us. The chapter of Otepää´s World Cup could be turned to a new and eventful page. Everyone hopes that when the organizational side of the World Cup continues the same way and steps into the next year with new plans, a lot of great shows will be seen here. Who shall act in the leading roles is not important – in any case, they are going to be the tops of the world.
Author: Kaarel Zilmer
Photo: Scanpix