Covid-19 info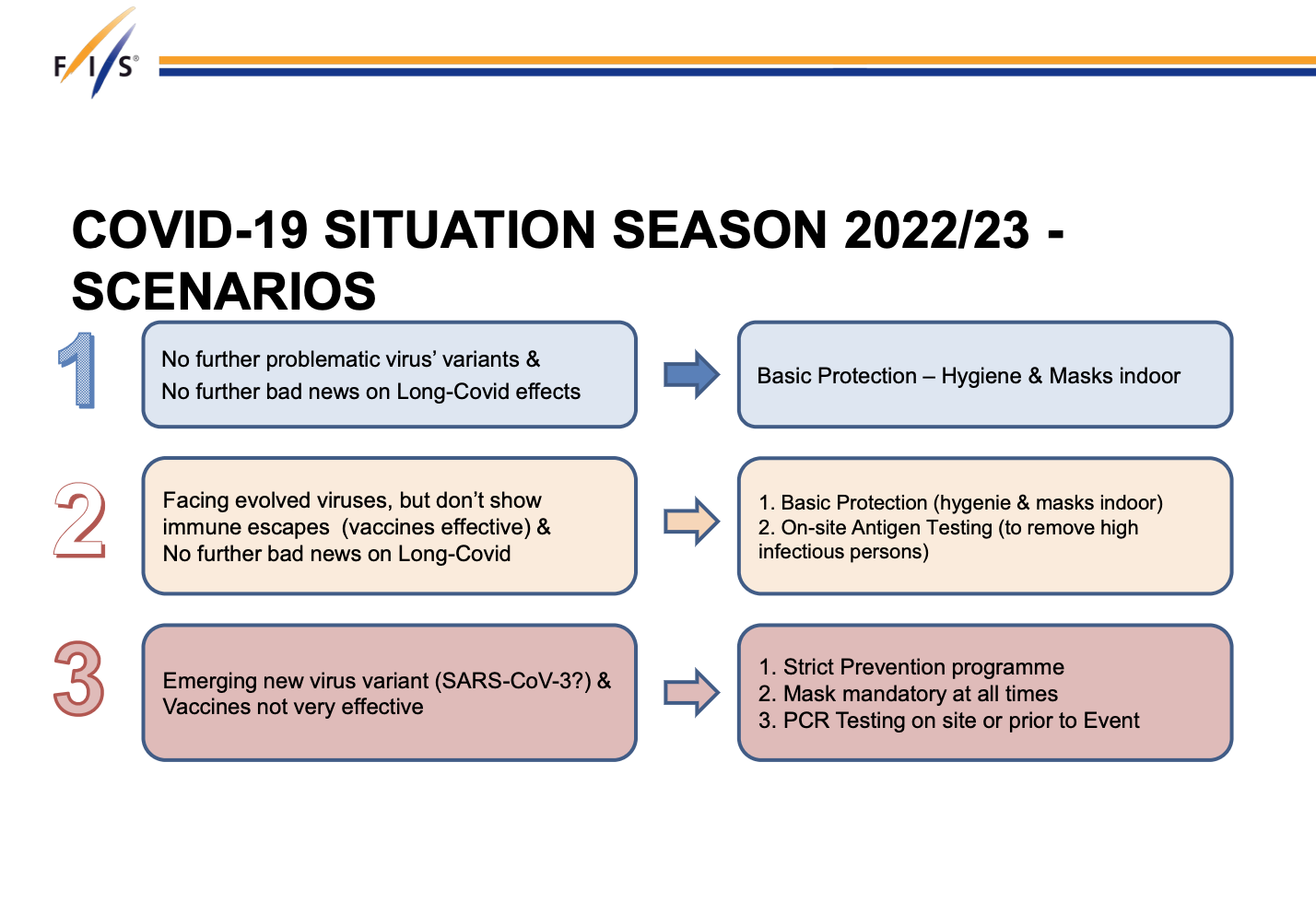 Prevention guidelines for COVID 19 and other infection diseases, 2022/2023
From April 3, 2022, there will be no COVID restrictions on the organization of events and sports competitions in Estonia.
The risk level of the COVID is high in Estonia as of December 20, 2022
During the World Cup stage, the organizing committee constantly assesses the risk level of infection and ensures the necessary measures to prevent the possible transmission of infectious diseases.
People in a risk group are recommended to refrain from participating in major events or ensure that they keep the required distance and use personal protective equipment (incl. wearing a protective mask that tightly covers the nose and mouth and to wash or disinfect hands regularly).
At the time of conducting competitions:
There is no obligation to wear a mask in the competition area. It is recommended to wear a mask indoors in close contact with other participants
If you are sick, please stay in self-isolation at home and watch the competitions through the TV channel
People, having close contacts of a person diagnosed with COVID-19 and other infection diseases should wear a mask and keep a reasonable distance with other people
There are no time restrictions for holding events
Participants in competitions are not required to provide proof of vaccination, recovery from COVID-19 or a negative test result
There are no restrictions related to the travel of foreign competitors to Estonia due to COVID
The organizers of competition have the right to apply additional restrictions if necessary to prevent the spread of possible infection
Additional information:
https://www.terviseamet.ee/en/covid-19-information-site
Additional questions can be answered by person of the responsible for infection safety of competition Urve Loit on tel +372 514 8705